ABOUT AMERICAN GRADUATE

There is growing awareness amongst local government, schools and workforce leaders that youth need more opportunities to develop work and professional skills before they leave high school.

Too few students and parents have access to information on what is available and organizations are not always working in tandem to scale out resources. There is a tremendous need to recruit more businesses and organizations to provide internships, apprenticeships and job opportunities for students.
WFSU American Graduate
What is American Graduate? (in 60 seconds)

The American Graduate initiative provides WFSU Public Media the opportunity to convene community partners, highlight effective programs, link resources, identify the gaps and create a more robust career and college pipeline.

WFSU through the American Graduate project will work with CareerSource Capital Region as well as Tallahassee and Leon County Office of Economic Vitality to identify and link students to growing career fields. By raising awareness and collaborating between agencies, we can help prepare students for tomorrow's workforce.
CONNECT TO RESOURCES

There is a job center near you that can provide you with information, training, and resources available in your area. Use the search tool below to find your local job center.

THE POWER OF PARTNERSHIP
 
86% believe public media can contribute to improving workforce development.
100% of our partners agree or strongly agree that because of WFSU Public Media, their organization is better able to network/connect with others promoting high-demand skilled careers.
Read the full
January 2019 Community Survey Report
.
WFSU Public Media
What's Next? Connecting to Businesses
In this "What's Next?" panel discussion we look at ways businesses are connecting to potential employees through Career and Technical Education and ways employees are doing the same thing. Special programs for high school students and apprenticeship programs are discussed. Learn more at www.gradstowork.wfsu.org (originally aired 2/21/2019)
Career and Technical Ed Topics
WFSU Public Media
What's Next? Connecting to Businesses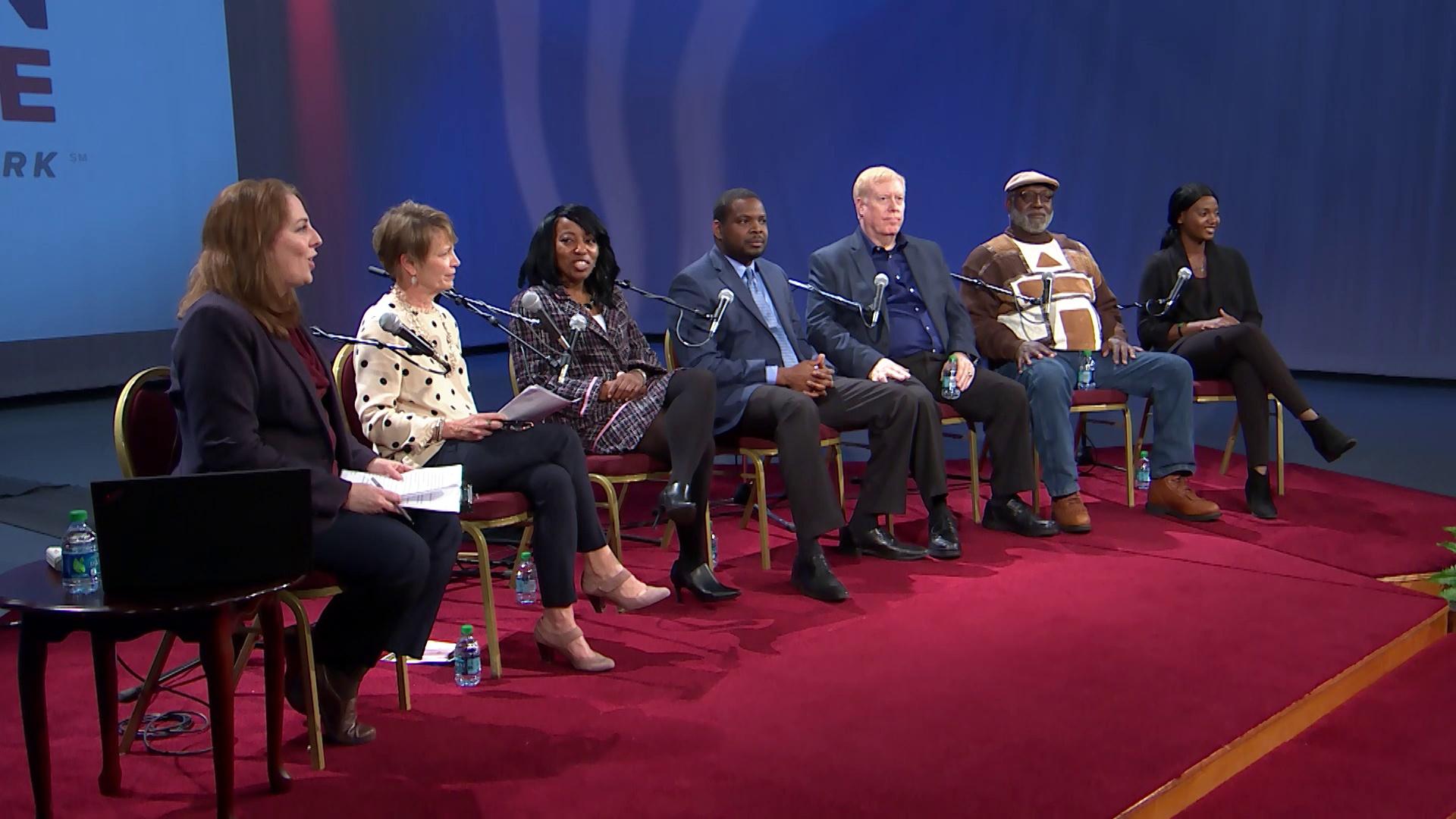 WFSU American Graduate
What's Next? Breaking Barriers to CTE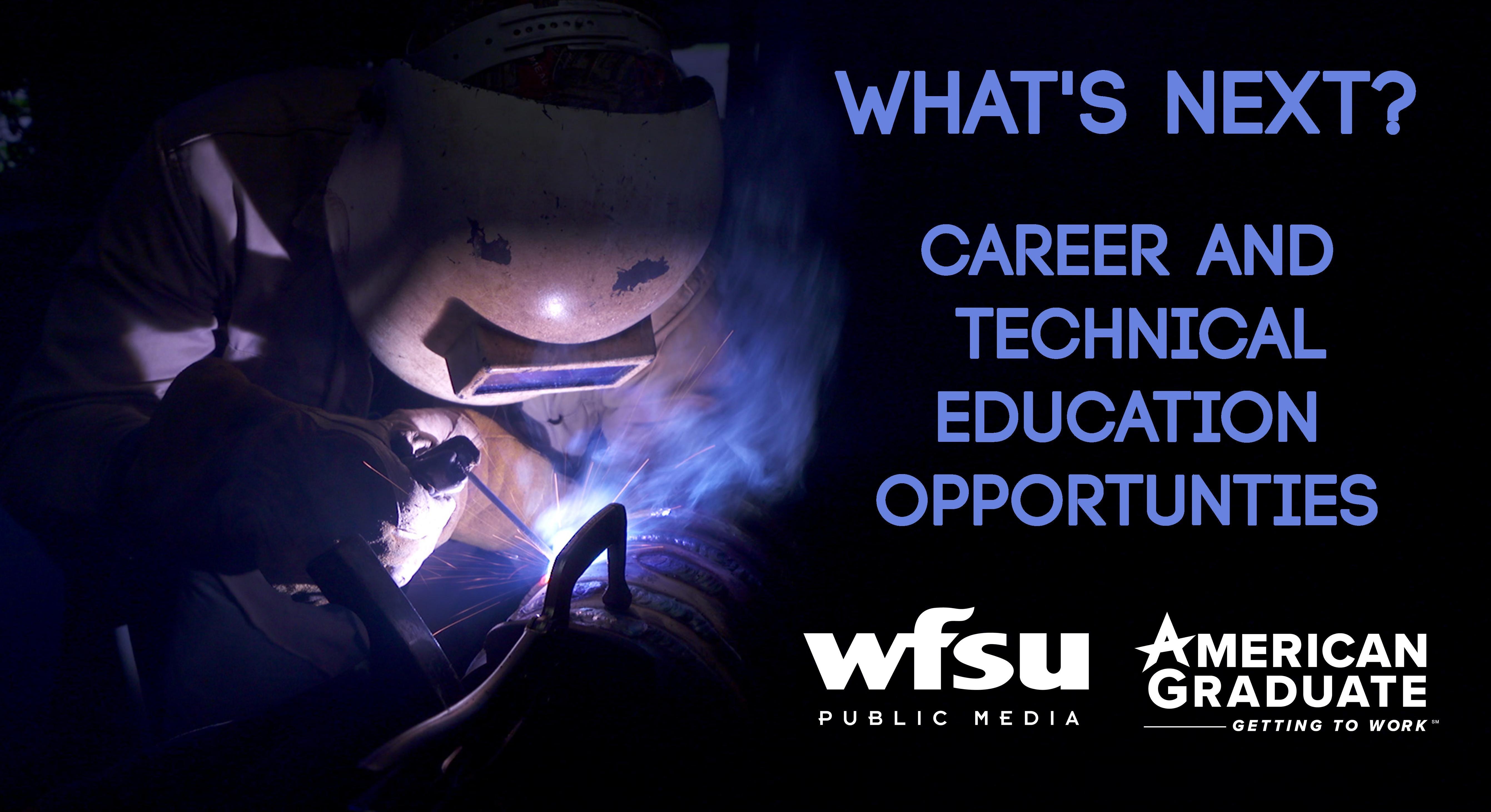 WFSU American Graduate
What's Next? | Career and Technical Education Opp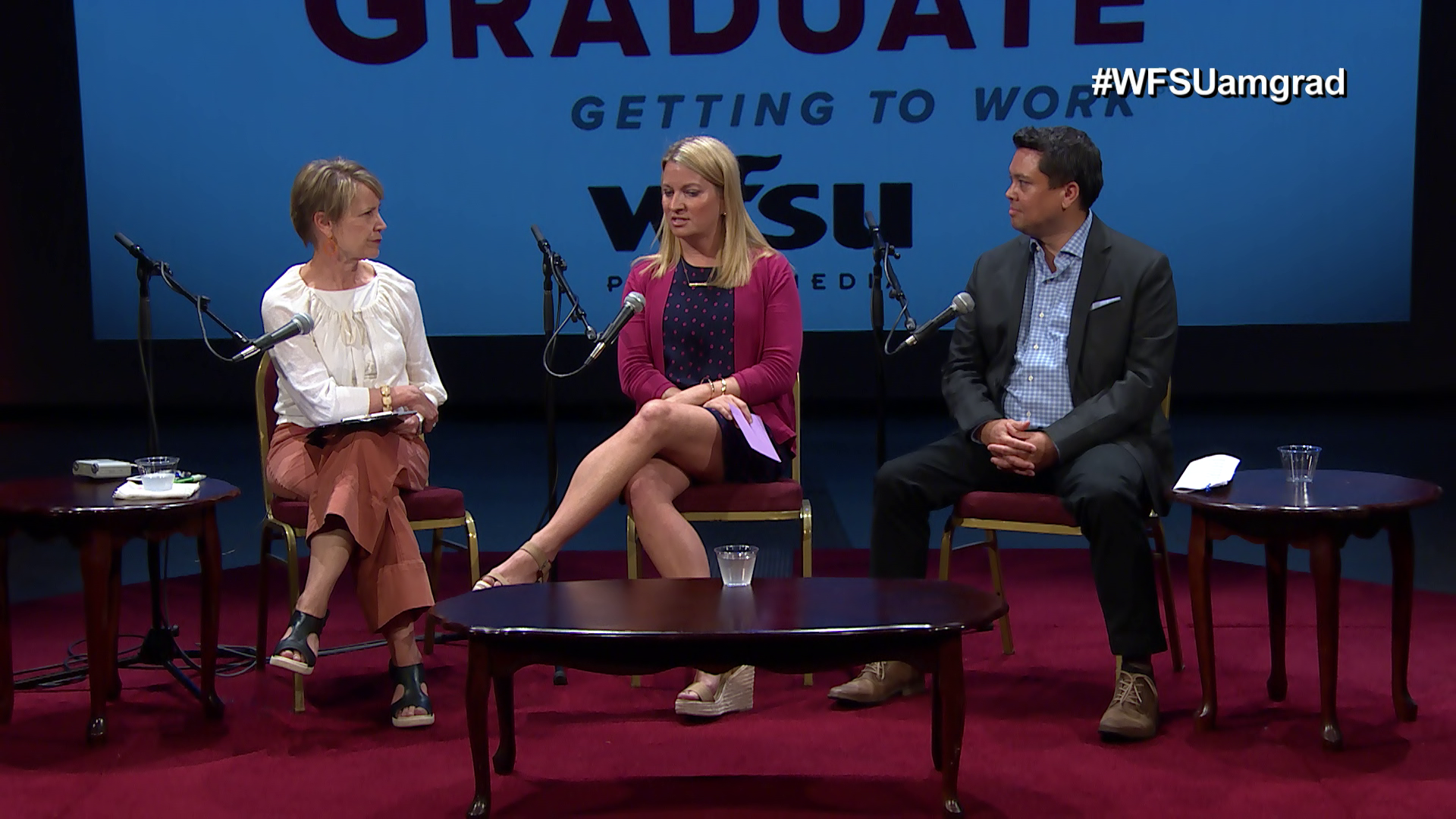 WFSU American Graduate
What's Next: Roadtrip Nation Discussion
Exploring the 2019 Leon Works Expo
We go inside this annual Career Expo and see how it helps students find future careers.
Bennett Bartlett | Learning Welding at Lively Tech
Deciding the college route was not for him, Bartlett enrolled at Lively Technical Center.
It's A Cyber World!
WFSU explores the need for cyber experts in the world of business and how people can get trained in this field. Also look at wages at the entry, median and experienced levels.
We talk with Zack Dunlap, Director of Business Development at Inspired Technology in Tallahassee, Florida. We also talk with Shlelly Bell at Lively Technical College and Jessica Griffin at Tallahassee Community College Workf